In 2023 i-sft celebrated a triple anniversary!
First: Started in 1993 as a very specific division inside the big Siemens organization, in charge for the new LCD-displays coming up at that time, to be used in capital goods like trains and big machinery. We generated completely new flat panel designs to produce such displays and also solved all related problems at system integration.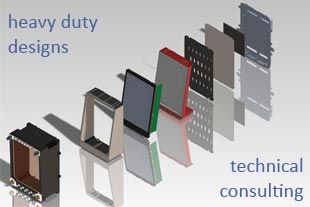 Second: Spin-off and integration into Wammes Group in 2003. From here i-sft became an internationally active and independent player in the global Display-world, concentrating completely on its technological strength and services.

Till today i-sft:
only produces tailor-made display products
delivers very deep-down technological consultancy for all kind of display technologies
offers a very valuable trouble-shooting service to help lots of customers to overcome critical and costly display related problems and
uses its very well equipped set of all kind of flat panel measurement systems to provide services to

our customers display projects and own flat panel applications or
independently for third party customer with their specific needs
Third: In 2023 i-sft started activities together with Pyramid Group to develop a completely new generation of technology for applications with very demanding display needs
Tailor-made displays


Every display application has its own specific profile of use – like a finger-print. So very seldom there are fully working "one-fits-all-solutions". To cover such problems we provide you with Tailor-made Displays.

Technical Consultancy


Sometimes you have the need to design very specific or unknown display functionalities for a given "man-machine-interface", here we can help you to speed up time and reduce project cost - and very often also improve the complete system.

Trouble-shooting

There are trouble generating display pro­ducts in the field, being fixed for many times, but still not working stable - applications are down for every fix - pressure and cost are increasing! Here we can help you with compe­tence and 20 years of experience..

Measurement Services


Demanding display applications need clear understanding of values and parameters, "best guess" or "general" values sooner or later fight back - and generate lots of cost and trouble. We can help to prevent such trouble!.