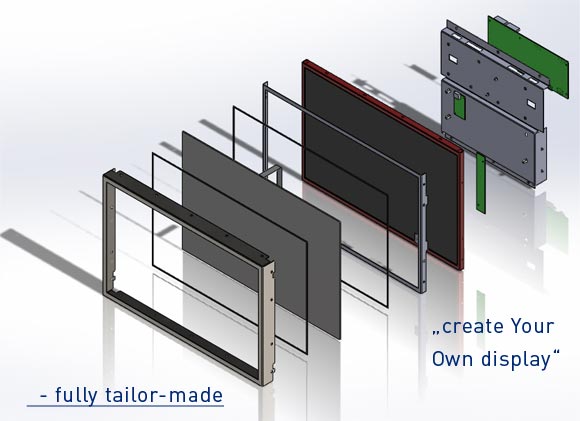 We can offer different display technologies like various kind of LCD, Electro-Lumines­cent and Plasma, together with some very special derivates, to choose from.Typically we do NOT serve commodity products, as we are highly specialized for technically demanding applications.
As we are working together with some of the major "production line owners" we will offer what technically is doable. All design processes will be done on our side, we also take care of our sub-contracted partners - and create so your
"One-Stop-Shopping" alternative
for your high-tech tailor-made electronic displays. Offering all that freedom and flexibility will create an individual set of NRE cost and leadtime. Please feel free to contact us to discuss your individual needs - we most likely can help you to find solutions up to the almost "impossible" functionalities!